5 Reasons Your Need SMART Goals for A Healthy Diet Plan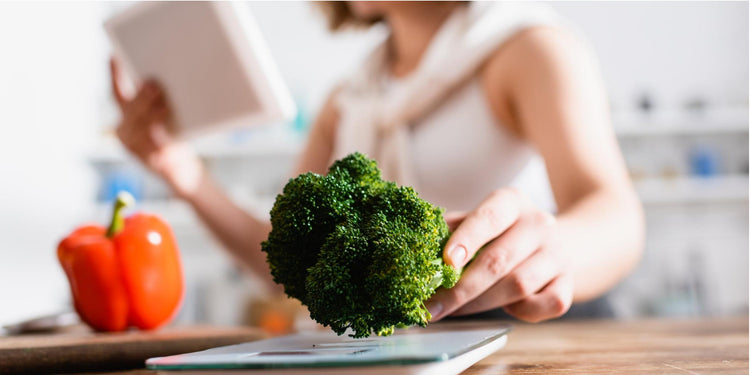 Stay tuned to our latest news
Everything has to start from somewhere, and this includes our healthy meals or healthy weight plans. Coming up with a set of goals, for the most part, is the starting point from which the success or progress of your efforts are measured.  
However, setting vague goals like "eating healthier" can hinder your progress and motivation. That's why it is essential to make your goals SMART, meaning specific, measurable, achievable, relevant, and time-bound.  
SMART goals are one of the keys to achieving lasting changes in your dietary habits. Let's explore the 5 key reasons why SMART goals are essential for you or anyone looking to embark on a journey toward a healthier diet. 
Be SMART to Reach Your Fitness Goals
To reach your overall fitness and health goals, including your healthy weight loss journey, it requires a combination of various factors apart from healthy food choices. Engaging in regular exercise is one of these factors.
According to Mayo Clinic, incorporating a regular exercise routine or any physical activity, coupled with eating nutritious foods, into your daily routine helps control your weight, reduce your health risk factor, and allow the body to fight health concerns such as cardiovascular disease and high blood pressure.   
Undoubtedly, a myriad of health benefits come with being committed to both regular workouts and healthy foods. But having SMART goals even makes a whole lot of difference, especially when it comes to your diet. Here's why:     
Clarity and Focus
SMART goals help you define clear and specific objectives related to your dietary habits or meal planning endeavors. Rather than having a vague goal of "eating healthier," you can set specific targets to allow you to focus your efforts and measure your progress more effectively and accurately. 
Here are some examples of specific goals related to your diet:
     • I will increase to five servings my intake of vegetables and fruits  per day.
     • I will limit my daily consumption of added sugar to 30 grams.
     • I will cook meals at home 5 days a week.
     • I will reduce my intake of processed foods and junk food weekly until I totally eliminate them from my diet.  
Specificity allows you to focus your efforts and measure progress accurately for the necessary adjustments along the way.
Additionally, being specific motivates you to ask yourself this question, "What do I want to achieve?" By writing down specifics, you can eliminate ambiguity and stay motivated throughout your progress.
Measurable Progress
Measurable goals are necessary to enable you to monitor your progress and determine whether you're moving closer to your desired outcome. The University of Texas MD Anderson Cancer Center adds that measuring your progress is a way of holding yourself accountable, inspiring you to remain on track and, if necessary, make adjustments.    
Measurable targets include eating 5 servings of fruits and vegetables per day and reducing fast food consumption to once a week. This measurable approach allows you to celebrate milestones and maintain your enthusiasm as you witness your progress firsthand.
You can also practice portion control to prevent overeating, which may not only lead to weight gain but also increases your health risks. To aid you in your portion control, the RENPHO Smart Food Scales are a powerful tool.    
Achievability 
Setting achievable goals is crucial for maintaining motivation and avoiding discouragement. SMART goals help you create realistic expectations by ensuring that your objectives are attainable within your capabilities and available resources.
For example, Instead of aiming to completely eliminate a particular food group or drastically restricting calories, you can set achievable goals like cooking homemade meals with whole ingredients or substituting sugary beverages with water or herbal tea.
Make sure to align your goals as well with your current lifestyle and preferences. The MD Anderson Cancer Center advises to "make sure you have the tools, information and resources you need to reach your goal." 
Relevance 
Relevance is another crucial aspect of SMART goals. Your goals should align with your broader aspirations, values, and lifestyle. By setting relevant goals, you ensure that your efforts contribute to your overall well-being and personal fulfillment.
Understanding the relevance of your goals helps you stay committed and connected to your purpose. If your goals are meaningful to you, you are more likely to stay motivated and overcome obstacles along the way.
For example, if you have a family history of heart disease, a relevant goal might be to reduce saturated fat intake and incorporate more heart-healthy fats into your diet.
According to an online article by Develop Good Habits, it is significant to ask these 2 questions when coming up with your SMART goals: 
     • Is my goal relevant?
     • What are my long-term goals and what's my ultimate vision for my life? 
Time-Bound 
Your goals should be time-bound, meaning you establish a specific deadline for reaching your desired outcome. This time constraint encourages you to take consistent action and prevents procrastination. 
A timeframe also creates a sense of urgency, motivation, and accountability. Without a deadline, it's easy to lose momentum.  A specific timeframe for achieving your goals also ensures you prioritize your actions. 
A time-bound approach allows you to break down your efforts into manageable chunks. 
For instance, you might set a goal to lose 10 pounds in 3 months or to incorporate a new healthy recipe into your weekly meal plan within the next 2 weeks to reach your healthy food intake objective.
Conclusion 
Setting SMART goals is a powerful strategy to maximize your chances of success when it comes to your health goals. By being specific, measurable, achievable, relevant, and time-bound, you have clarity, focus, and motivation. 
Remember, your journey is unique to you. While creating SMART goals requires simple steps, it is imperative that you customize them to suit your abilities, interests, and lifestyle. Regularly assess and adjust your goals as you progress, celebrating milestones along the way. 
So, take the first step today. Set your SMART goals and embark on your healthy diet journey with confidence and determination. 
Head to our
Smart Food Scale page
to know how a nutrition scale can help you make healthier food choices and sustain a healthier diet.
---