How to Use Your Smart Scale's Multiple Users Feature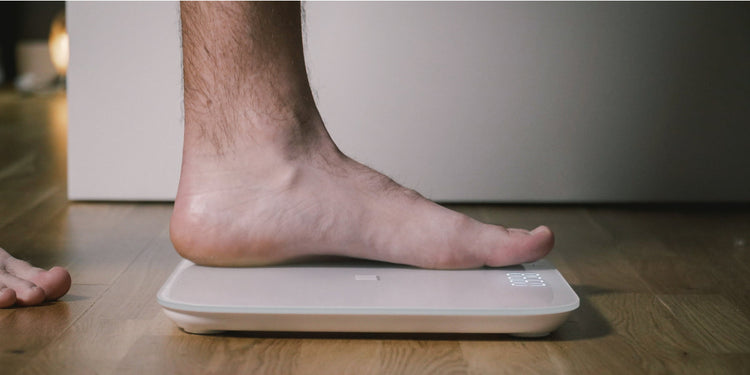 Stay tuned to our latest news
RENPHO's Smart Body Fat Scales are a powerful device that allows you to monitor and track your 13  body  composition measurements, including body weight, body mass index (BMI), fat-free body weight, body fat percentage, and bone mass. This mainly makes a smart scale different from the basic scale, among other reasons.  
Among its many cool functions, one standout feature is its ability to let you set up multiple users. This is especially useful for families or households with individuals who want to track their progress separately according to their health and fitness goals. 
If you've just bought your Smart Body Scale device, you can maximize this feature to keep tabs on the health and fitness journey of your loved ones as well. 
Let this blog post be your guide through the process of setting up multiple users as one of the many ways to optimize the use of your RENPHO Body Scale.  
Understanding the Multiple Users Feature 
A smart scale is equipped with a bioelectrical impedance analysis (BIA) technology to provide not just your current weight reading that an analog scale typically offers. Designed to deliver precise measurements, the best smart scale offers comprehensive insights into your body composition. And as you use the device consistently, you will be able to establish trends over a period of time. 
To know how to get the most out of your device, read our blog on "Maximizing Your Smart Body Scale: 5 Tips for Best Results." 
Our range of digital scales, including Elis 1, is packed with advanced functions to deliver not only an accurate reading as much as possible but also an enhanced and personalized user experience. One of which is the multiple users feature. Unlimited users enable each user of the device to have his or her own profile and keep his or her health data separate from others.
By creating individual profiles, you can monitor trends in terms of your body weight, body fat percentage, basal metabolic rate (BMR), bone mass, muscle mass, body water, BMI, and other metrics specific to your goals and health conditions. 
This capability to track your body composition metrics helps each user profile gain personalized insights about their health and fitness progress and make necessary adjustments to their respective lifestyle or fitness routines.
Moreover, the smart scale's multiple users function lets you craft specific goals different from others, thus promoting a sense of ownership and accountability. Whether it's weight loss, muscle gain, or maintaining a healthy weight, personalized goals keep you focused and motivated. 
Having multiple user profiles on the digital bathroom scale also promotes a sense of mutual support. You can celebrate each other's achievements, share tips, and provide encouragement with fellow users. This collective motivation helps individuals stay committed to your health and fitness journeys and increases the likelihood of long-term success. 
How to Add User to the RENPHO Scale?
The unlimited user function is made possible through the digital scale's compatibility with the user-friendly RENPHO Health App, which is designed to provide a hassle-free experience for you and other users. 
Here are 2 ways a scale can be used by multiple users:
A.  Individual account owners
This method allows each user to keep his or her measurement data private. The idea is you share the scale but not each user's data. 
B.  One account for all
With one account for all, the account owner can easily keep tabs on all measurement data for all users. The account owners can access data for multiple users under their accounts, making it super convenient. This feature is particularly useful for parents who want to monitor their children's weight or for fitness coaches who want to track their clients' progress.
Steps
Here's a detailed step-by-step guide to help you connect the RENPHO Body Scale to the app and  activate the multiple users feature:  
Step 1: Download the RENPHO  Health App on your mobile device. The app is available on iOS and Android app stores. 
Step 2: Once the app is installed, open it and create a user account. 
Step 3: Connect your scale to the mobile platform via Bluetooth. Once successfully connected, set up your profile.  
Step 4: To add a user, tap the "Body Fat Scale" option on your dashboard. Next, select the user name at the top of the screen. Another option is to select "Settings" at the bottom right of the app, and then tap "User Management."
Step 5: Click "Add a member," and then choose "Add Measurement User" or "Add Baby User."
Step 6: Set up the profile of the new user, and then click "Confirm and add" to complete the process. You can add unlimited profiles to the account.  
Everything is good to go once all the profiles have been successfully set up. You and your loved ones can now use the scales and seamlessly sync your data to your respective profiles. 
For individual account owners, each user must create a separate RENPHO Health App account  on his or her own smartphone to keep the data private. When weighing, the users must open their apps on their smartphones to record the measurements on their profiles. 
Conclusion 
Setting up multiple user accounts on your RENPHO Body Scale is a straightforward process that allows each member of your family or household to have their own personalized health and fitness tracking experience. 
By following the step-by-step guide outlined in this blog post, you are assured that the measurements of each user are saved– thus enabling you to have access to your essential health metrics. 
Check out our special collection of Body Scales to explore our innovative models today.
---